Business
Nagasaki Port is the oldest port in Japan. It played a major role as the only point of contact with foreign countries in Japan, which had been under isolation since 1571 A.D.
We, Sawayama & co.,ltd, as the oldest shipping agency in Nagasaki Port, have been gaining the trust of customers not only in Japan but also overseas for more than 130 years since the Meiji era (1885 AD). In particular, we have had a century-long relationship with MOL, one of Japan's leading shipping lines.
Now, there are a wide variety of types of ships entering Nagasaki Port. The vessels we handle range from foreign passenger ships of more than 160,000 tons to domestic fishing vessels of less than 50 tons. In addition, there are many shipyards, and we have a lot of experience in assisting with meetings between shipping companies and shipbuilders from ship construction to delivery, and attending to seafarers.
As mentioned above, there are many shipyards including Mitsubishi Shipbuilding in Nagasaki Port, so there are not only maintenance, repair, and resupply of ships, but also multiple inspection companies such as UWI and AGM,
If you have any problems choosing a port in East Asia, please do not hesitate to contact us. As for ship classes, many ship classes can be supported such as NK & Lroyds and etc.
The vessels we handle are not only those entering the aforementioned Nagasaki Port, but also include offshore workboats working on the sea around Japan, including E EZ. Currently, offshore wind power projects are bustling around Japan, and many support vessels (CTVs, etc.) involved in them are entering Japanese ports. Many offshore windmills have been installed here near Nagasaki Port, and we plan to increase them further in the future.
For many vessels related to offshore work, we will support the procedures for ship supplies that involve import and export required by operators, owners, and seafarers, as well as the replacement of seafarers at airports and ports throughout Japan by utilizing our abundant experience over many years.
In particular, with regard to the change of crew members, if there is a request from the client, it is possible to reduce the number of contact opportunities in the city and reduce the risk of infectious diseases by using a chartered buses instead of a public institution for transportation from the port of entry to the port where the ship is embarked. Taking airport where the seafarer enters to board the vessel, so please come with peace of mind.
Not only seafarers but also engineers, please leave everything to our staff who are familiar with immigration control work, such as reliable support in Japan from entry to departure, such as arranging hotels and taxis, attending to hospitals, etc.
Transit's ship supplies can also be exported and loaded in the state of foreign cargo without carrying out import and export procedures, so that there is no obligation to pay consumption tax and duties.
Our company also has customs specialists who are professionals in import and export operations, so quick procedures are possible.
In addition, all of our staff speak English and are able to provide a stable service to everyone. We also have female staff, so please leave it with confidence even if there is a pick-up and drop-off of female seafarers at night.
We have watched over the Port of Nagasaki for more than a century as a port diplomat, not just an agent. As a diplomat who will lead the next century in the port, I will work even harder than ever, so I would like to ask for your continued support in the future.
We wish you all the best for the development and happiness of your business.
Shipping agent and customs broker services
Sawayama & Co., Ltd.
135 years on, our core mission remains unchanged: contribute to society by delivering a customer experience that exceeds expectations.
> Shipping Agency Service
We support the shipping needs of all types of vessels; including cargo ships exporting manufacturing plant components and other industrial equipment, cement carriers and other cargo transport vessels, cruise ships from all over the world, and vessels involved in offshore projects. We are a trusted partner to over 100 shipping companies, including numerous foreign shipping majors.
At Sawayama & Co, we pride ourself on providing shipping companies with the comprehensive support they require to enter and depart Nagasaki Port swiftly and safely.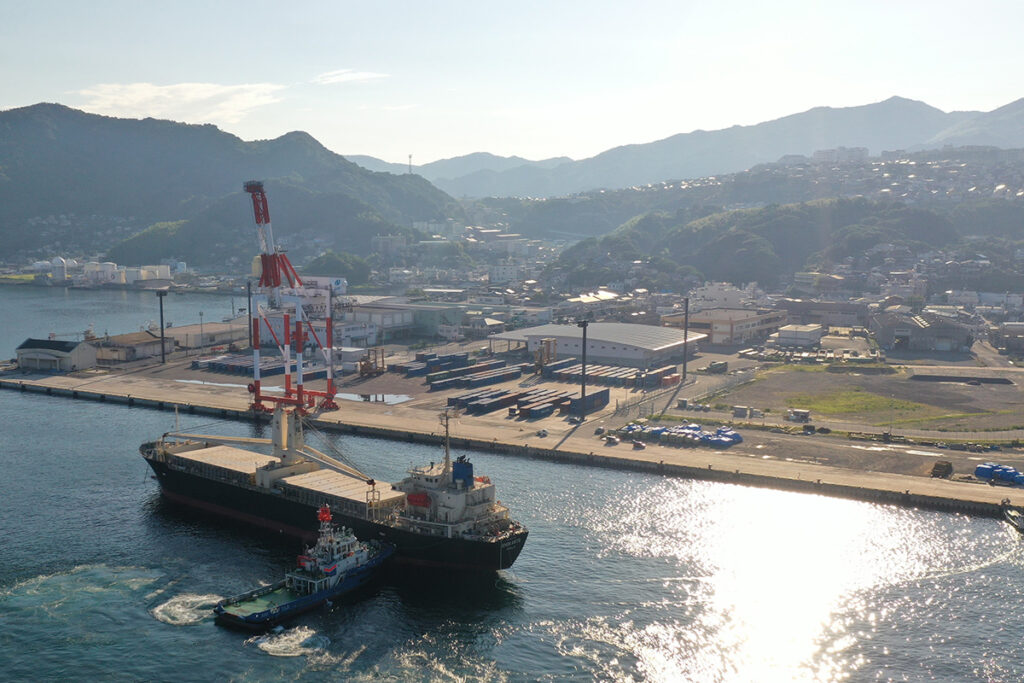 > Customs broker service
The customs clearance procedures when shipping goods from Japan to an overseas destination or receiving goods from a foreign country at a Japanese port can be complicated and time consuming.
With decades of experience as a certified customs broker, no matter the cargo or the destination, you can rely on our team of customs experts to take care of your customs clearance needs quickly and professionally.
From Nagasaki to the world; from the world to Nagasaki – Helping you expand your horizons globally.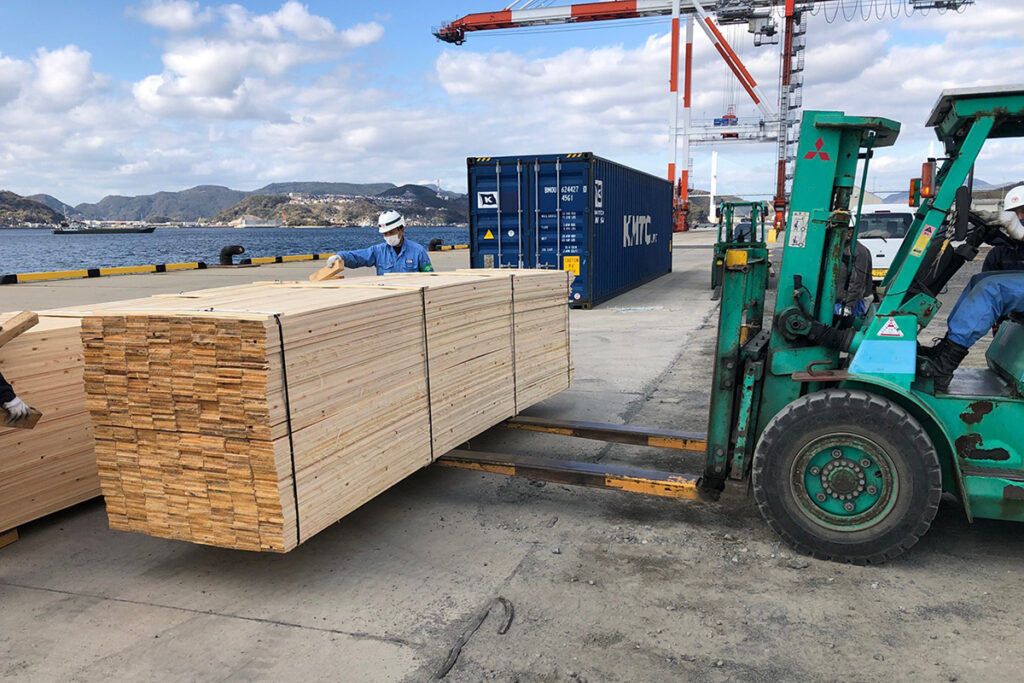 | | |
| --- | --- |
| Company name: | Sawayama & Co., Ltd. |
| Established: | October 26, 1934 (originally founded in 1885 ) |
| Company Director and Chairman: | Seiichiro Sawayama |
| Company President: | Teiji Nakamura |
| Head Office Aaddress: | 3-10 Dejima-machi, Nagasaki City |
| Contact No.: | +81-95-823-1221 |
Overseas project development; Medical tourism
Sawayama Marine & Co., Ltd.
Contributing to the creation of a better world for future generations.
Sawayama Marine collaborates with overseas partners on exciting projects in fields as varied as offshore energy, recycling, and soil quality improvement.
The key driver for these projects is to deliver creative solutions to some of the big environmental issues facing the world today, thereby contributing to the creation of a better world for future generations.
Sawayama Marine is also aiming to establish a strong presence in Japan's burgeoning medical tourism industry.
1.Entered in to formal agreement with the Primorsky Krai Government of Russia in 2018 to cooperate on business development opportunities.
2.Sawayama Group entered an agreement with JPPV (Japanese Project Promotion Vehicle in the Far East) in 2018
JPPV was established on 14 March 2018 as a joint venture between the Japan Bank for International Cooperation, the Far East Investment and Export Agency*1 and the Far East and Baikal Region Development Fund*2, for the purpose of supporting Japanese companies looking to explore business opportunities in Russia, as well as for promoting projects in the Russian Far East region to potential Japanese investors.
3. Registered with the Japanese Ministry of Economy, Trade and Industry
Sawayama Marine is a registered guarantor for medical stay visas
(Guarantor Registration Number: B-051)
Click below for a list of registered guarantor agencies (Ministry of Foreign Affairs website) → https://www.mofa.go.jp/j_info/visit/visa/medical_stay2.html
* 1 An external organization established in 2016 by the Ministry of Development of the Far East for the purpose of promoting investment in the Far East region.
*2 A fund established in 2011 with investment from the Russian Foreign Economic Bank for the purpose of promoting development in the Far East region.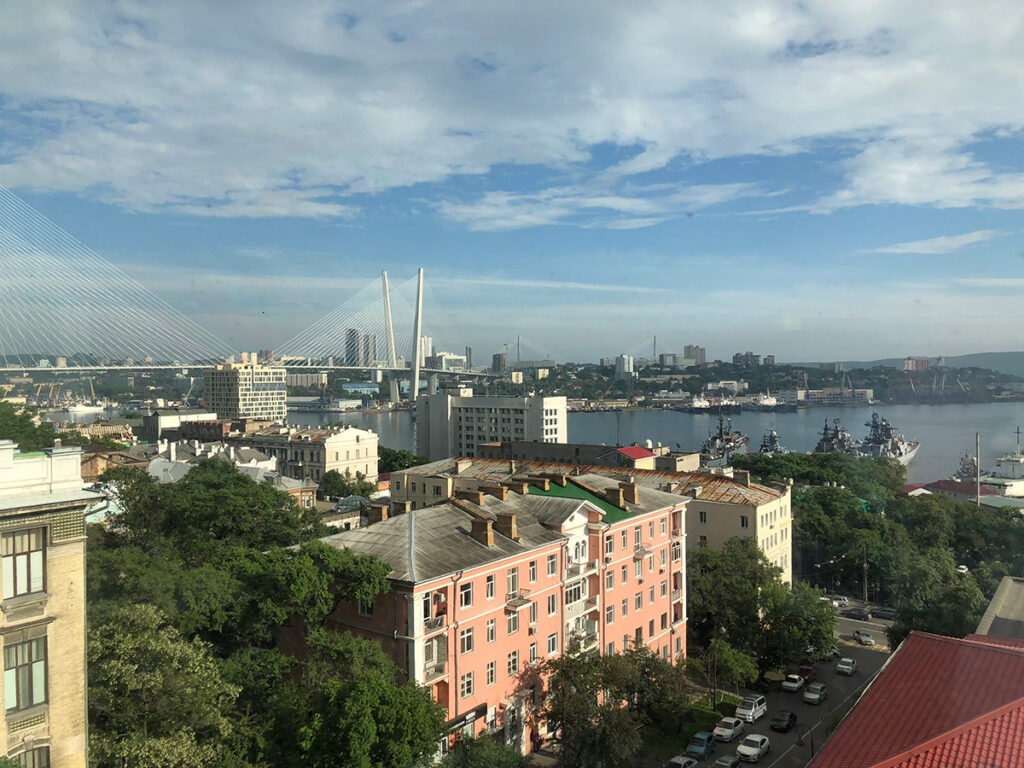 | | |
| --- | --- |
| Company name: | Sawayama Marine & Co., Ltd. |
| Established: | September 20, 2012 |
| Company Director and Chairman: | Shigehiro Sawayama |
| Company President: | Teiji Nakamura |
| Head office Address: | 3-10 Dejima-machi, Nagasaki City |
| Contact No.:TEL | +81-95-823-2007 |
International trade (import/export);
Retail operations (food and beverage, etc.)
Sky Co., Ltd.
> Import/Export Business
We export high-quality Japanese fertilizer to our Asian neighbors (China, Taiwan), and to countries as far away as Ecuador. In recent years, we have experienced solid growth in both export volumes and export destinations. Sky Co. provides safe, high-quality Japanese fertilizer for growing premium fruit and vegetable crops that can be exported back to the Japan market or enjoyed by local consumers.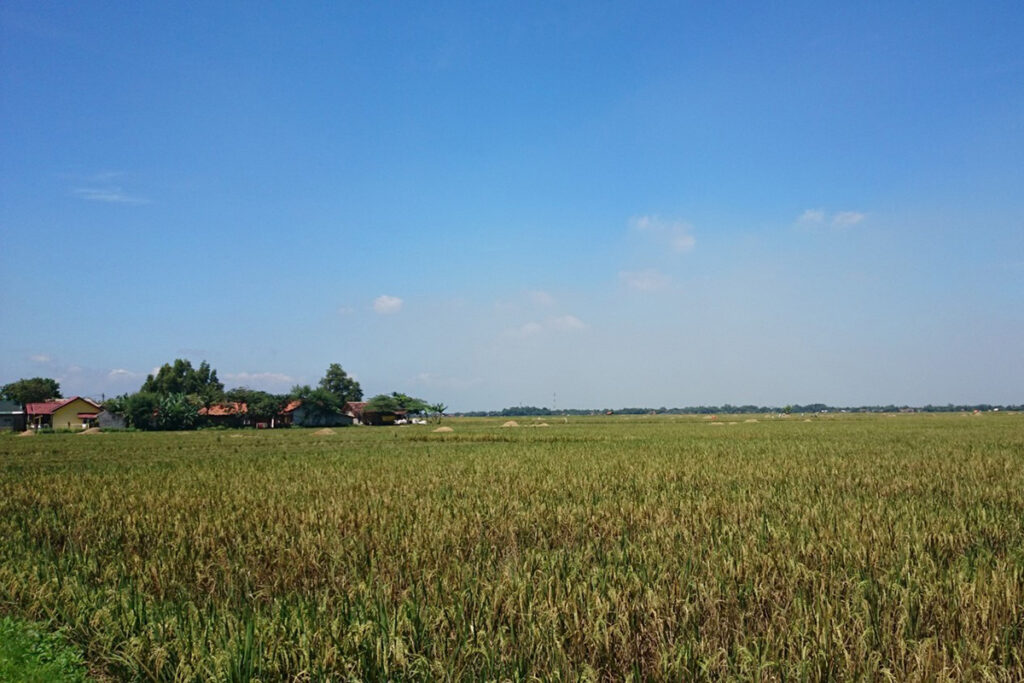 > Retail Operations (food retail outlets)
Sky Co. is involved in the management of a variety of small food and beverage retail outlets. Our aim is to build local businesses that serve and are supported by local communities.
> Other Retail Operations
We provide a service delivering delectable regional specialty produce to customers all across Japan.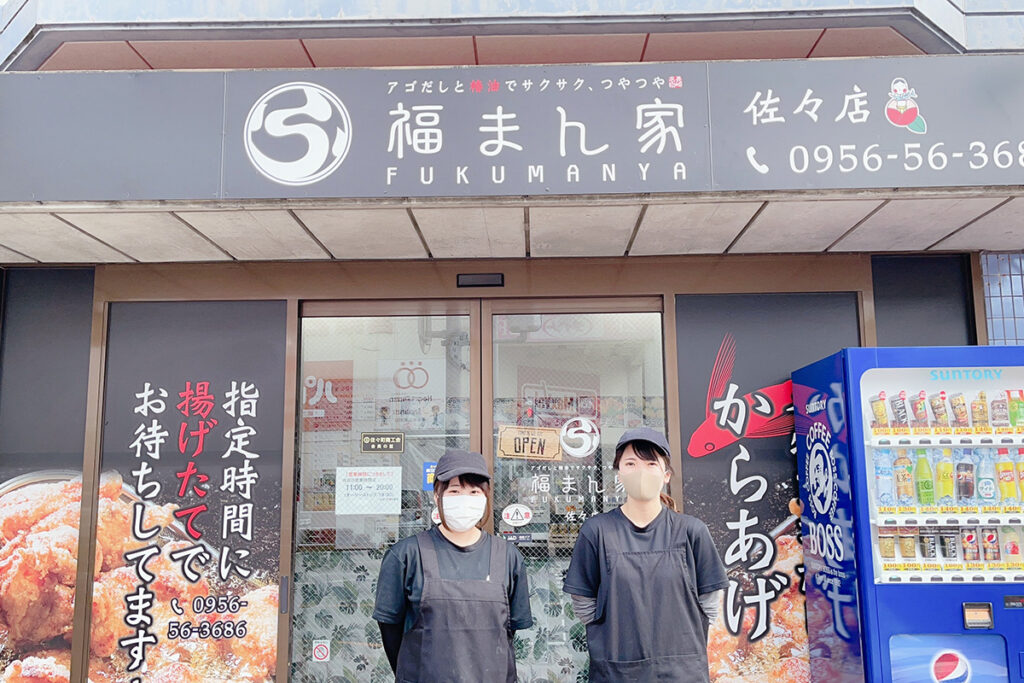 | | |
| --- | --- |
| Company name: | Sky Co., Ltd. |
| Established: | January 5, 1979 |
| Company President: | Teiji Nakamura |
| Head Office Address: | 3-10 Dejima-machi, Nagasaki City |
| Fukuoka Branch: | 1 Chome-9-33, Hakataekiminami, Hakata-ku, Fukuoka City, Fukuoka 812-0016, Japan |
| Kyoto Branch: | 421-1 Zaimokucho, Kyoto Shimogyo-ku, Kyoto-city 600-8016 Japan |
| Fukumanya Sazacho Branch: | 107-1 Hontabarumen, Sazacho, Kitamatsuura-gun Nagasaki 857-0311, Japan |
| Contact No.: | +81-95-823-2007 |